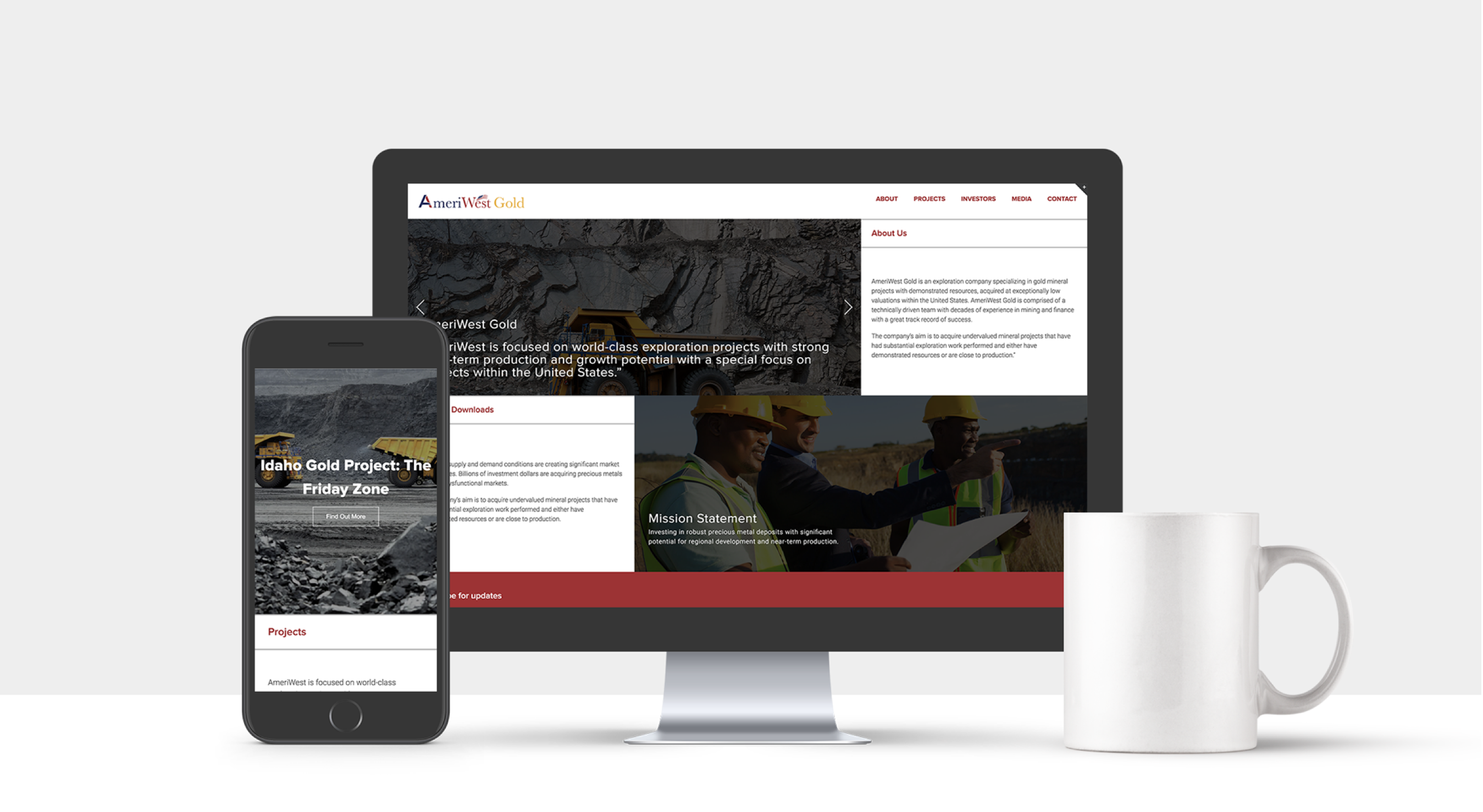 Ameriwest Gold
Mobile-Responsive Website, Branding, & Corporate Presentation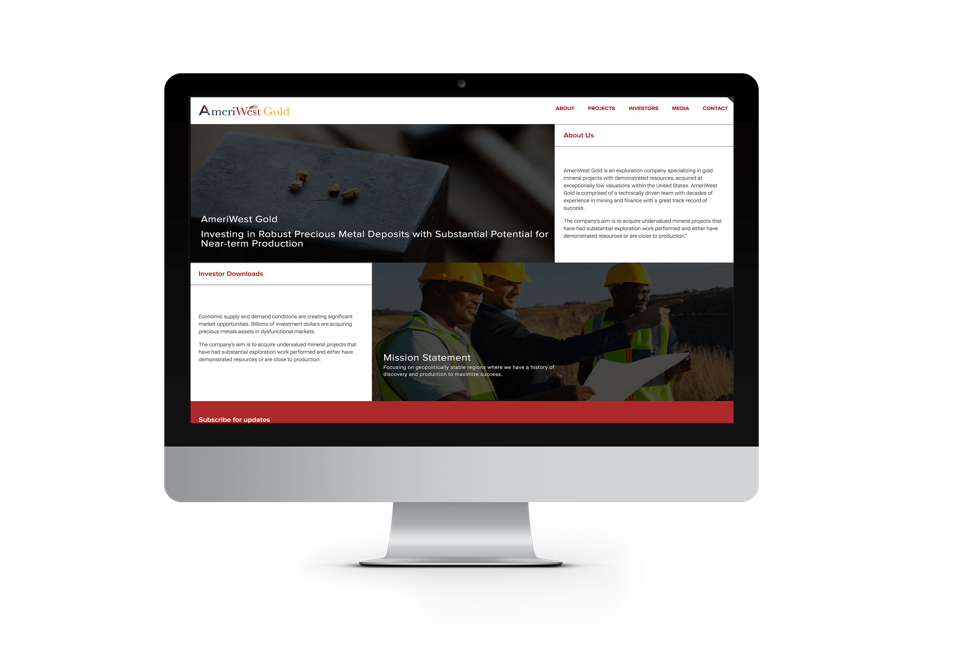 Website
How do you deliver information without overwhelming the investing public?
HOVR's well designed templates can deliver your message by visually engaging the reader and provide the information in a concise and clear manner.

Branding
Our client's AmeriWest intended to clearly establish their identity as an American based mining company with assets within the United States. Given these clear guidelines our team designed and delivered stunning logo design along with comprehensive branding package.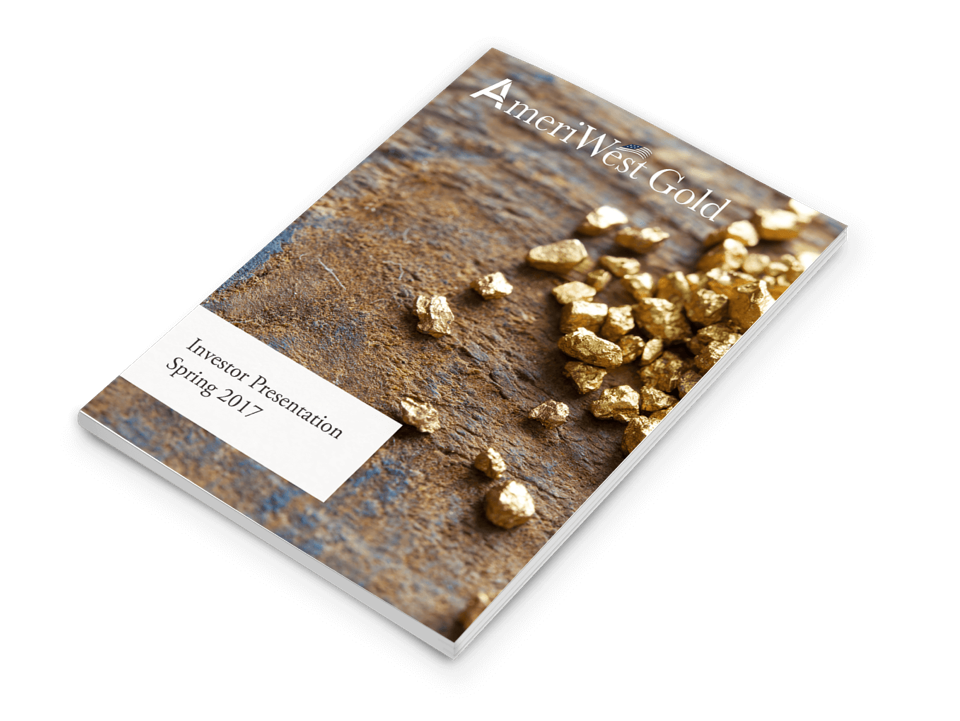 Corporate Presentation
From digital to print! From the website to the Corporate Presentation. Our design team is there with you every step of the way.
A professionally designed Corporate Presentation will set you apart from your competitors.