SCOTCH CREEK VENTURES INC.
A junior lithium discovery with explosive potentials
Custom Website Design
Investor-targeted & Asset Focused Layout & Design
With promising projects in Nevada's lithium hotspot, Scotch Creek represents a great opportunity. Investor engagement was our top priority when we masterminded this custom designed website for this exciting junior mining company.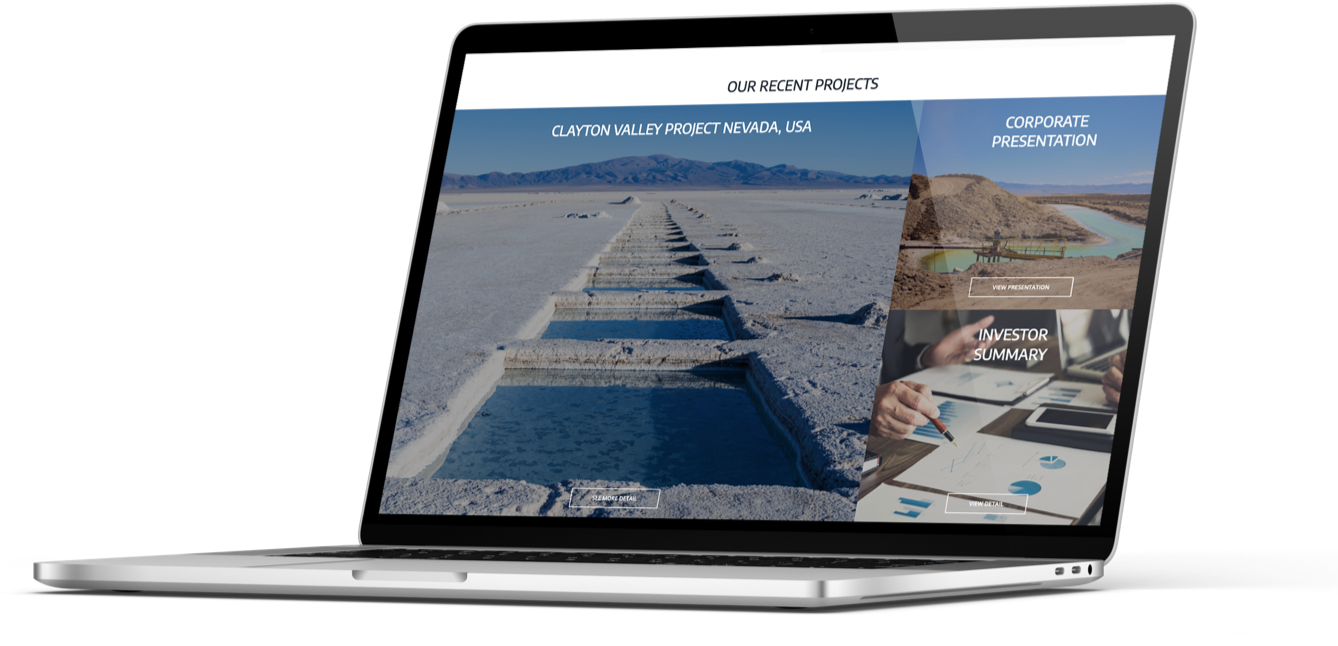 Put Your Company on the Map, Literally.
Great companies deserve more than just generic, rainbow-coloured geologist maps. Our re-imagined vector maps proved to be more effective & engaging to the investing public.
In the era of retail investors, appealing to all demographics can make or break your IPO. Targeting more than just institutional investors or industry experts is critical to your success.
Helping companies stake their claim in one of the fastest expanding commodity markets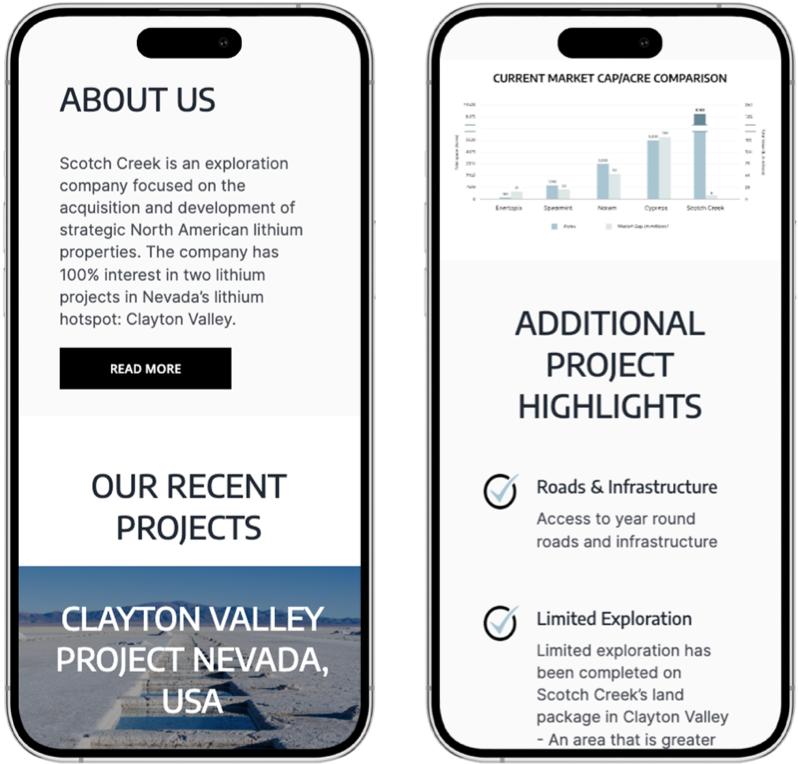 Mobile-First For Everyone
First impressions can make all the difference. Built on a mobile-first framework, Scotch Creek's website delivers the value of their projects, the promising nature of their explorations, and the potential of their shares with elegance & style on all devices.