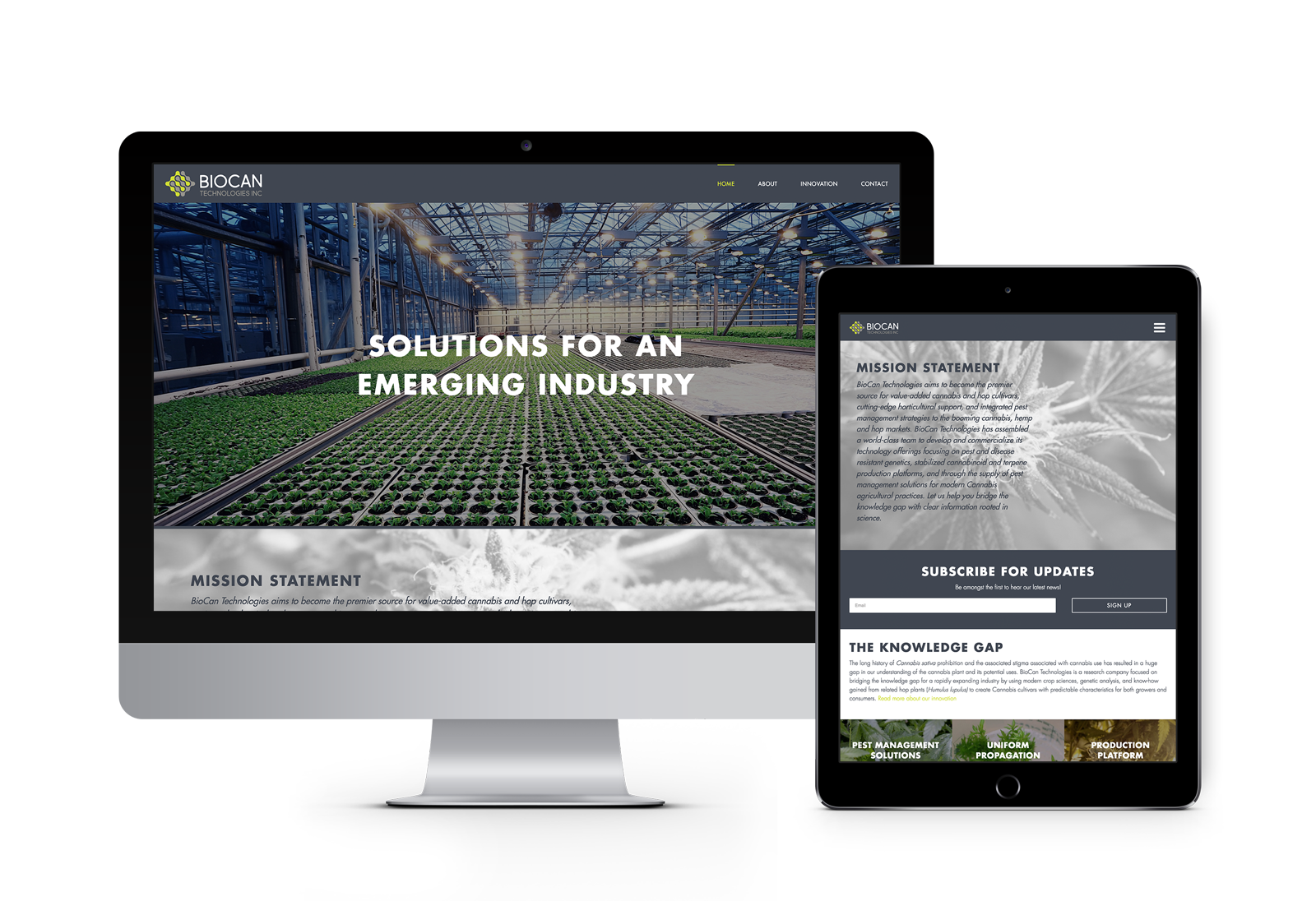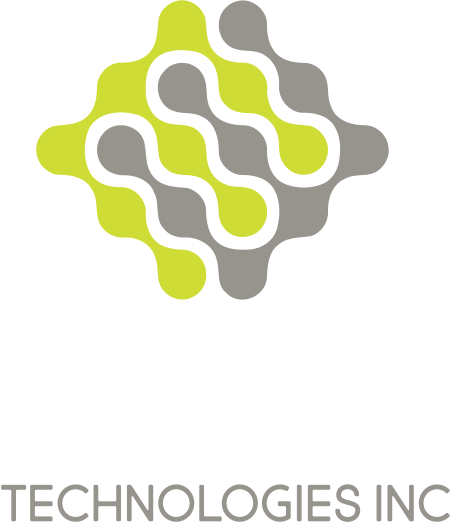 Biocan Technologies
Mobile-Responsive Website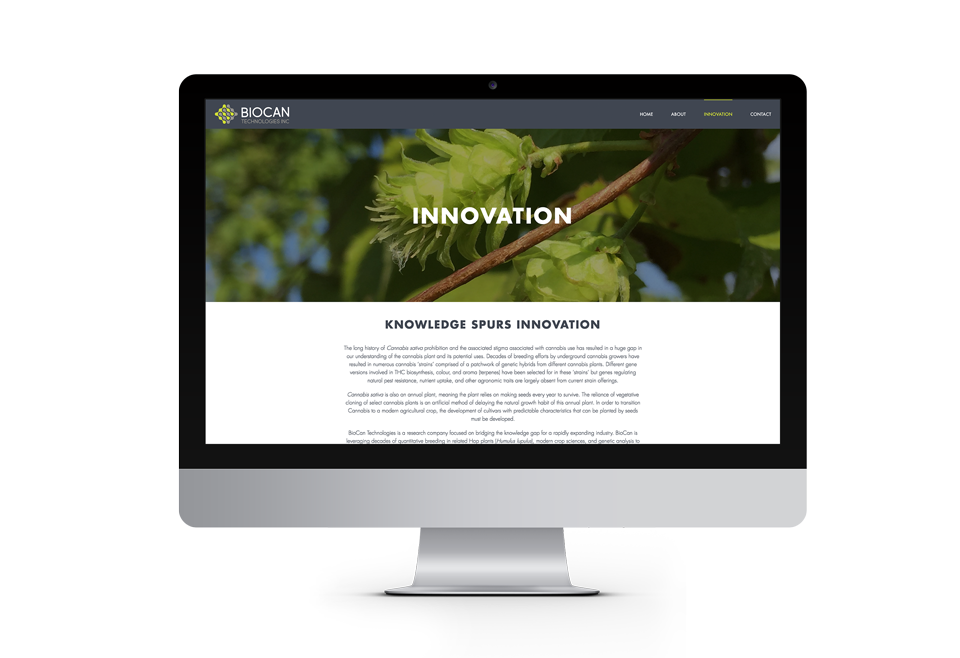 Mobile-Responsive Website
Innovation in the emerging cannabis industry is the very cornerstone of BioCan Technologies identity. We assisted the BioCan team by developing a website, identity, and a tagline that truly sets apart a unique team of scientists and communicates their edge in this industry.
Custom Features
Stunning visuals and clearly laid out features.

Clearly laid-out project page communicating their services.

Subtle build up of value proposition through stunning graphics on various pages.