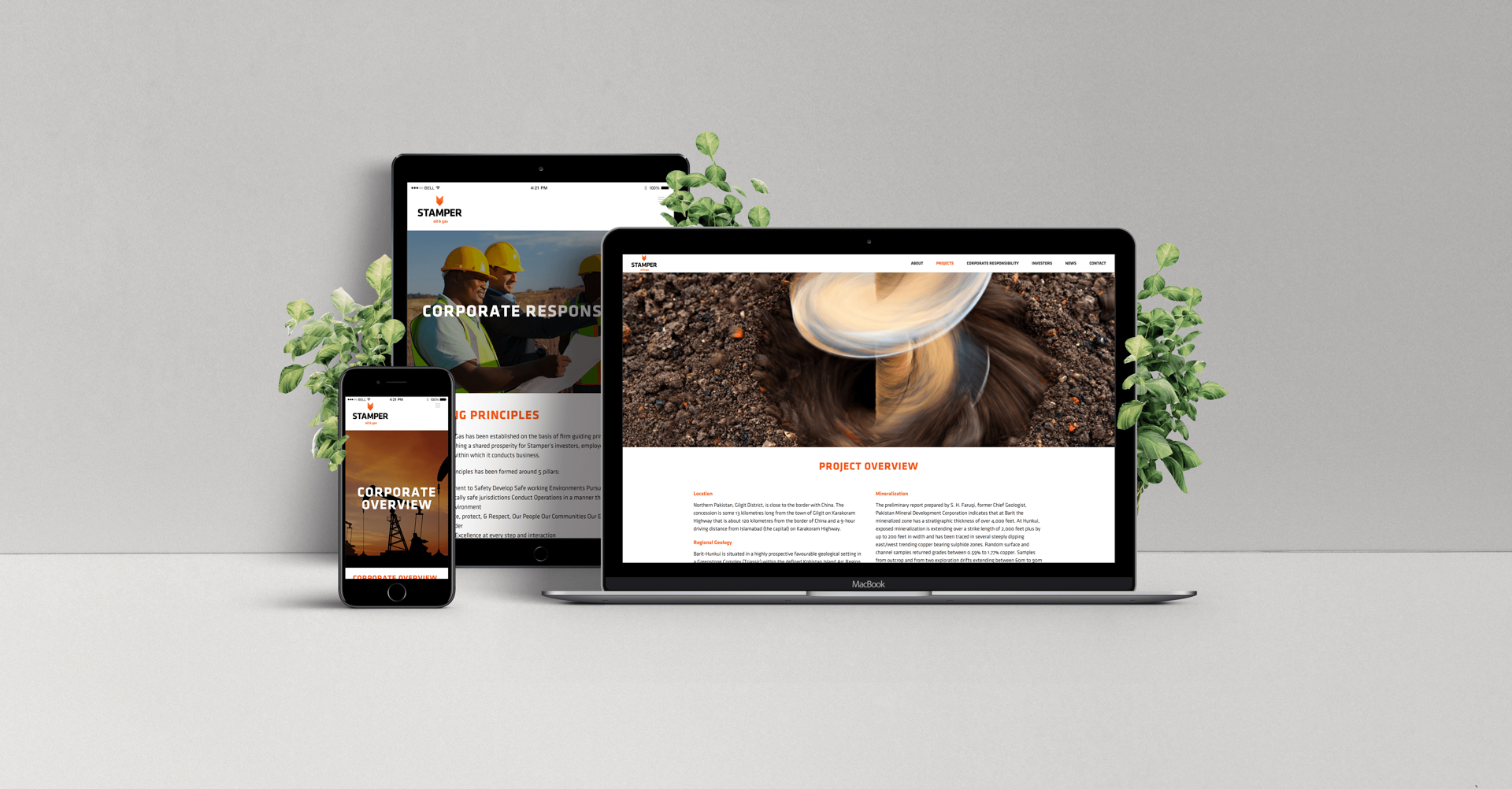 Stamper Oil & Gas
Mobile-Responsive Website & Business Cards
Business Cards
Stamper's team consists of highly experienced professionals in their respective fields. We believe that it takes a professional team of designers and artists to not only maintain this image but also to enhance it. A well-designed business card goes a long way to establish one's image on a road show or a meeting with investors.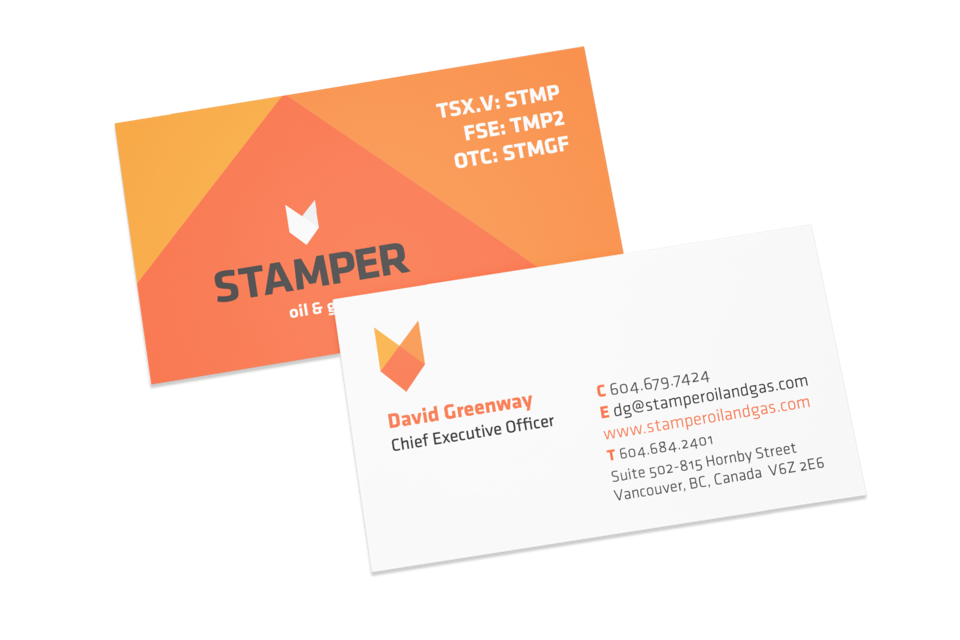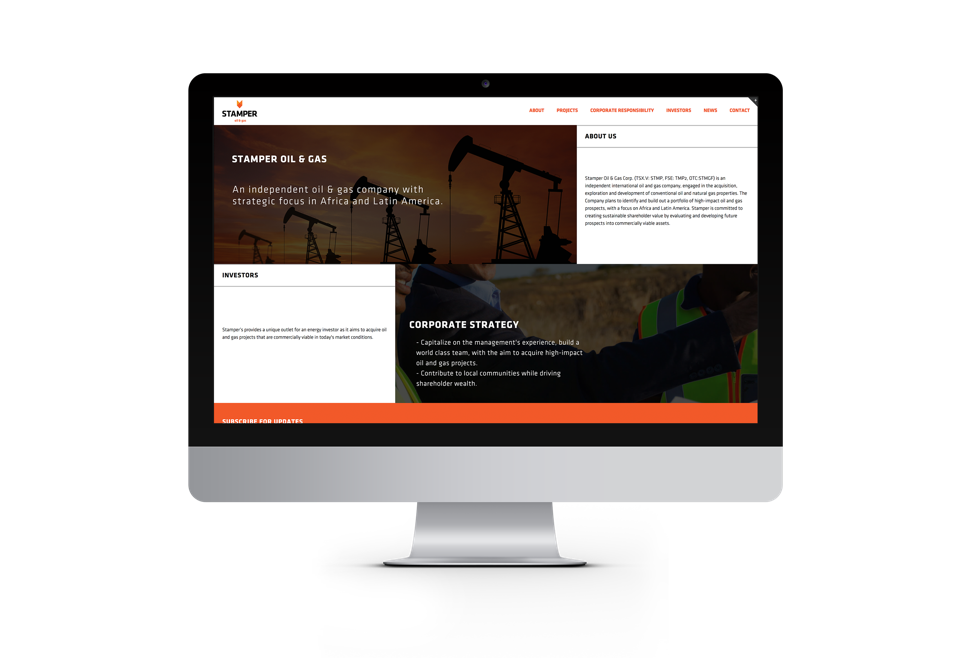 Mobile-Responsive Website
An increasing number of investors perform their research on their mobile devices. Delivering an optimized, clear, and concise mobile experience is one of our priorities at HOVR. Stamper's mobile architecture was designed to deliver information in discrete packages so as not too overwhelm the reader on a mobile device.